TRADE CENTER
Do you have an old system and you're not sure what to do with it? Want a computer but not something brand new? Get in contact with us and we can give you credit for your old equipment, sell you something affordable and reliable, or even trade systems or components which could benefit us both.
At Actnet, we are dedicated to keeping a large inventory of parts and systems on hand to facilitate quick and easy repairs and to make custom systems a reality for our clients. To do this, we are very active in buying, selling, and trading components. If you have a laptop in good condition that you want to sell, we will offer cash to purchase laptops. For any other systems such as desktops and supporting peripherals that are in good condition, we will take those for trade in value towards a new or used system or other equipment.
We have a diverse variety of used laptops, desktops, peripherals, network components, replacement parts, rare parts, and upgrades for both PC's and Mac's. All of our equipment is guaranteed to be in working condition, and we offer a 7 day money back guarantee for all used equipment purchased.
Please feel free to contact us to see if we have what you are looking for.

USED LAPTOPS
We resell used and refurbished laptops from all brands and including all models. We carry well known and popular brand names including Apple, Sony, Toshiba, Dell, HP, Lenovo, Acer, Fujitsu, and Asus. If one of these manufacturers doesn't have everything you need, we can build a custom machine to match your specifications.

We offer competitive and affordable pricing that ranges from older laptops under $100 to more expensive advanced core 2 duo models and everything in between. If you are in the market for a used PC or Mac laptop, we have inventory on hand. Please feel free to check availability by sending us an email, calling our office, or by visiting our location at 2207 Judah St in San Francisco.

USED DESKTOPS
With a large inventory of a wide variety of systems including brand names like Apple, Dell, HP, and Sony, we resell used and refurbished desktops. For those who have specific requirements, we can also build a custom machine based on your requests.

We offer systems at an affordable price that can be as low as $50 for an older system, or we have more contemporary models like advanced core 2 duo machines. Regardless of the system, we have a reasonable price that will fit into your budget. If you are looking for a used Mac or PC desktop, we have inventory on hand and would love to hear from via email, phone, or walk in visit.

USED PERIPHERALS
Peripherals and supporting components are just as important to your everyday operation as the computer that powers them. We believe in stocking a large variety of used and refurbished peripherals to offer continued support for your system at a price more attractive for your wallet.

We carry used and refurbished LCD monitors and TV's, TV tuners, inkjet printers, laserjet printers, officejet printers, scanners, webcams, keyboards, mice, speakers, microphones, headsets, hand-held devices like PDA's, UPS (universal power source), extra storage whether internal or external, cables, and many more peripherals and accessories.

NEW AND USED COMPONENTS
We have a significant inventory of components available to fit your system. These components are always high quality, come with a guarantee, and are usually on hand in our store.

We carry a large variety including processors, memory, hard drives, DVD/CD readers and burners, optical drives, graphic cards, sound cards, controller cards, wireless cards, flash card readers, processor and case fans, power supplies, computer cases, and anything else that goes inside your computer.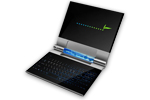 RARE LAPTOP PARTS
Have a hard time finding certain replacement parts or additions for your laptop? Don't give up before you take the time to give us a call. We have many different rare and hard to find laptop parts either on hand or available for order.

We carry parts such as lcd screens, backlights, inverter boards, power adapters, power jacks, batteries, cd roms, dvd roms, cd/dvd burners, motherboards, wireless adapters, USB adapters, fire-wire adapters, keyboards, touch pads, and many other parts. If we don't have your part on hand in our store we can order it to fit your needs – give us a call so we can equip you with the right components.

HARDWARE UPGRADES
Constant releases of new operating systems, application software, and web standards continue to require more and more from those older PC's and Macs. An upgrade in memory, processor speed, storage capacity, graphic card, or your network card could really boost performance.

We stock a large selection of desktop and laptop parts to give your machine the perfect upgrade. We can accommodate upgrades for users of any level of expertise – for a do-it-yourself repair, for someone who needs advice or guidance, or for someone who would like us to complete and test your upgrade. Call us or drop by our store to get an upgrade consultation.

SOFTWARE UPGRADES
Trying to run a print business and you don't have the latest version of Adobe Illustrator installed? Maybe you have a home business and can't read the new Microsoft Word Files? Or you want to watch a movie on your laptop and can't seem to get it to play. For whatever software requirement you may have, Actnet can acquire the latest boxed version or install downloadable updates to keep you on track.

Our software upgrade services include, but are not limited to, operating systems, patches for operating systems, office tools and software, application software, email and messaging software, security and antivirus protection, server side software, firmware, device drivers, etc. Don't let a compatibility issue slow you down if we can fix it quickly.

TRADE UP YOUR SYSTEM
At some point, it will be time to retire the old machine and get something a bit faster with more capacity. Don't let the older machine go to waste – contact us about bringing it in or shipping it to us so you can trade it. Use its value towards your next purchase.
If you have a laptop in any condition, we are interested and are willing to pay cash or offer store credit. For all other computers, peripherals, and components, we will only offer store credit for those that are in good condition.
Take advantage of our free evaluation service where we will estimate the value of your equipment.
Click here
to bring your machine in or ship it to us for an evaluation.